Best Finish for Oak Handrail
There are numerous methods for finishing Oak Handrails; some are more straightforward than others.
Here are some options you should consider when looking for the best finish for oak handrails.
1. Hard Wax Oil
This relatively new but rapidly growing product combines waxes and natural oils. This liquid penetrates the wood, forming a protective coating on the surface. The wax element helps keep the oil trapped in the timber for longer, resulting in a more lasting coating ideal for more commercial or frequently used staircases.
Pros
Enhanced protection
Elegant appearance
easy to apply & maintain
scratch resistant
Cons
Difficult to remove
2. Danish oil
The name "Danish oil" is believed to have originated from the contemporary low-sheen finish used on Scandinavian furniture. Its ingredients might vary significantly, but often it is made up of a thin mixture of varnishes or natural resins and Tung oil, a premium product made from the Tung tree.
Danish oil deeply enters the oak components, bringing out the grain's beauty and protecting them simultaneously. Danish oil is also water-resistant and doesn't form a surface film.
Pros
Dries fast
Waterproof
Non-toxic
Scratch resistant
Cons
Less durable
Needs regular maintenance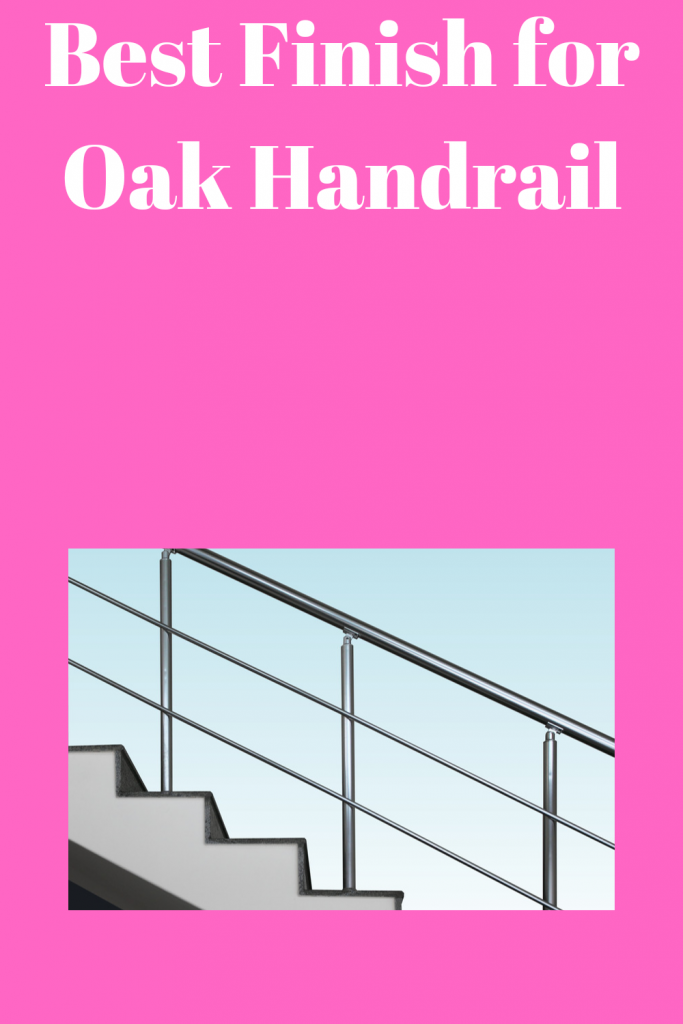 3. Varnish
Wood varnish will build a coating all over your staircase components, providing excellent surface protection. It requires minimal maintenance and is available in transparent satin, gloss, and matt textures, as well as colored hues.
Some varnishes are manufactured from oil-based polyurethane, which adds flexibility and crack resistance. You can also find solvent-free, low-odor acrylic and water-based varnishes. They dry quickly and are simple to use.
Pros
Exceptional finish
Water-resistant
Affordable
Enhances the natural grain of the oak
Cons
Low resistance to scratches
discoloration over time
4. Wood stains
Wood stain is perfect for enhancing the color of your oak handrails since it penetrates directly into the wood. Additionally, it can make the staircase pieces appear more consistent by balancing out the many natural differences in color.
There are two main types of wood stains on the market; water-based and oil-based. Both are effective, although water-based wood stains dry faster. Additionally, they are easier to deal with because they contain significantly less white spirit than oil-based stains.
Pros.
Penetrates the Oak Grain
Moisture Protection
Highlights the Beauty of the Oak Handrails
Rot Prevention
Cons
Short lifespan
Requires Sanding
Expensive
5. French polish
French polish, made of shellac and alcohol, can give your stair components a high gloss finish. You must apply several layers with a high skill level for good results. It takes a lot of time and patience to get decent results, so practice on scrap wood first before applying it to your precious oak handrails.
Pros
Outstanding depth and luster
Dries quickly
Easy to patch up
Cons
sensitive to heat
not weatherproof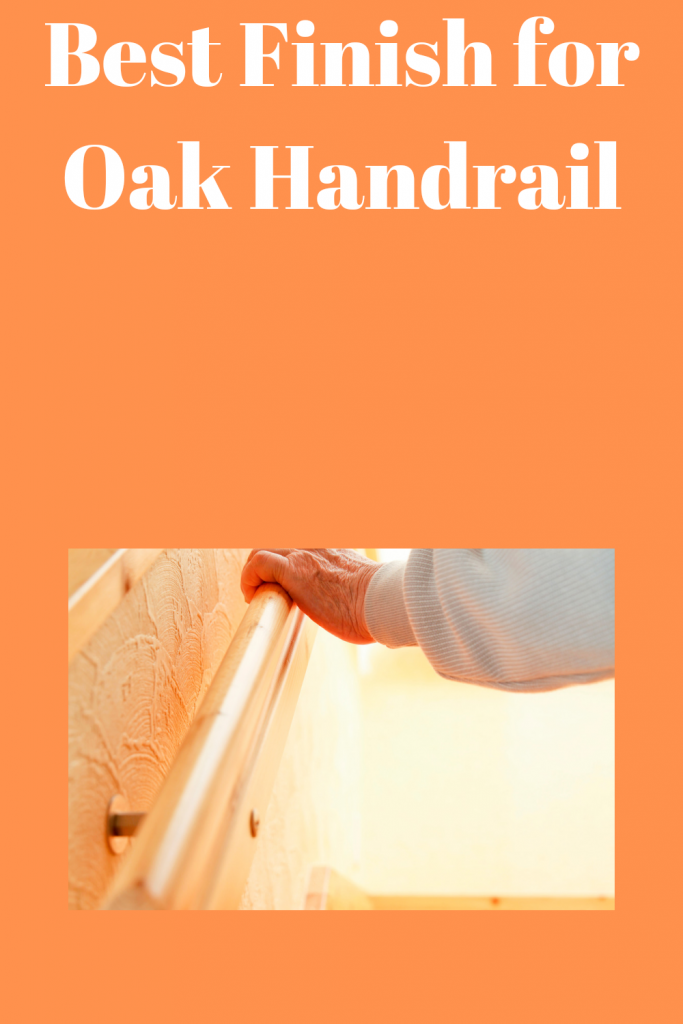 Refinishing oak handrails can bring comfort, beauty, and value to a home. All the finishes mentioned above are versatile, simple, and easy to maintain. When choosing a finish for your handrail, ensure that the finish adds a unique richness to your stair rail and helps it resist moisture's damaging effects.